Appleton Eagle Flats - Appleton, WI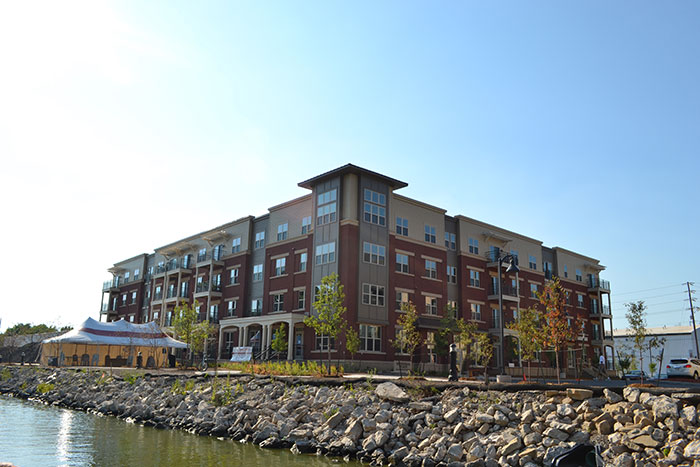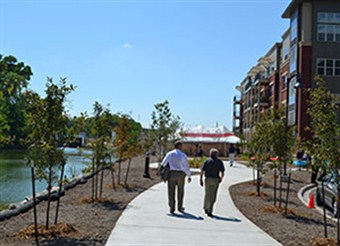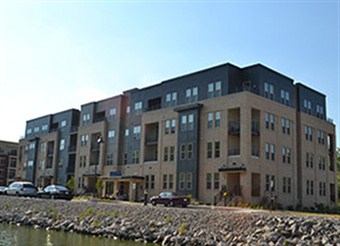 Two new buildings launched the multiphase, mixed-use Eagle Flats development in 2012. One is a 54-unit affordable apartment building called The Landing at Eagle Flats and a 70-unit affordable senior housing community called River Walk Place. The combined $14 million development revitalized a former industrial site and paved the way for a new urban, riverfront neighborhood in the heart of Appleton.
Eagle Flats has received the EPA's Energy Star certification for multi-family, high-rise buildings. Other attributes include public riverfront trails, close proximity to Downtown Appleton and a new public transit route "The Link" connecting the riverfront to Downtown Appleton.
Eagle Flats Site Plan 9-30-10
First Phase - Residential
First Phase - Renderings
Next phase of Eagle Flats
"The Draw" art gallery and studio center, boating and kayak facilities, a potential visitor center, mixed-use residential building, landscaped parking and trail area, and other riverfront amenities are being planned.
The investment in this phase is approximately $4 million with completion date targeted for mid 2016. Stadtmueller & Associates will function as the developer. Opportunities are available for future commercial/residential tenants and private equity investors for a planned mixed-use commercial/residential building on this site.